Alamo Multifamily Group, LLC (AMG) was recently formed in the city of Houston, Texas, and it is a subsidiary of Alamo Equity, LLC based in San Antonio, Texas. The members of the AMG team have been developing multifamily properties throughout Texas for over 30 years.
Our primary focus is on developing Class-A garden-style and midrise multifamily properties in primary and secondary markets throughout Texas and the Southwest. Over the years, our members, have constructed and developed over 40,000 units in Texas and 15 other states. We are a fast-growing multifamily development company, with currently 6 projects in our pipeline. We are looking to expand our work force by hiring an Assistant Project Manager to work with our personnel.
Logan Anjaneyulu
Founder, President, & CEO
15+ years of corporate, construction, energy, commercial real estate experience, investing and successful exits. Responsible for strategy, capital raising, investment screening, and execution. MBA from Northwestern's Kellogg School of Management MS in Construction Mgmt. from Michigan State Univ. BS in Civil Engineering from the College of Engineering, Guindy – Anna University.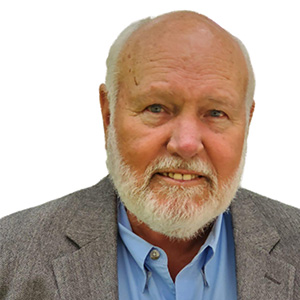 Larry Waters
President - Multifamily
40+ years of multifamily construction experience Involved in the construction of over 100 apartment projects and 40,000 units in 18 States Developed apartments in multiple States: Texas, Ohio, Indiana, North and South Carolina, Virginia, Kansas, Oklahoma, Maryland, Delaware, Utah, New Jersey, Pennsylvania, Colorado, Georgia, and Florida. Built and delivered over $6 billion worth of multifamily projects over 40 years Serves as President of Alamo Multifamily Group (AMG) based out of Houston, Texas
Kenneth Steidley
VP Development, Land Acquisition
Ken Steidley serves as VP of AMG and president of The Afton Co., which was founded in 1975, specializing in multifamily finance and land transactions in Houston, Texas. With over 30 years of commercial real estate, Mr. Steidley has sold over 30,000 apartment units valued over $1.5 billion.
Recognized as a leading expert in the commercial real estate field, Mr. Steidley has represented some of the largest multifamily real estate companies in the country, and has been responsible for several multifamily key transactions, including the sale, for one client of more than 4,000 apartment units.
Mr. Steidley is an active part of the commercial real estate community, being involved in both the Houston Apartment Association and the Texas Apartment Association. Community involvement includes membership in the Sugarcreek Country Club and St. Lawrence Catholic Church.
Mili Patel
VP and General Counsel
20+ years of corporate, real estate, labor law, construction law, and litigation experience. 15+ years of experience in multinational mergers and acquisitions, real estate development projects, securities compliance, and labor law disputes. Vice President and In-House General Counsel of the Alamo Group of Companies.Juris Doctorate from Texas A&M School of Law Bachelor of Business Admin in Economics from Baylor University.
Kannan (Kenny) Mahalingam
President – Alamo India
18+ years of experience in civil, construction, refining, and senior management Strong construction management, project controls, and project management experience in India and United States Key roles at CCCL, Exceed, DLF, MARG, Valero (USA), Eversandai, and TVS Emerald Management Roles MBA from Anna University ME in Construction Mgmt. from Anna University BE in Civil Engineering from College of Engineering Guindy - Anna University
Aashish Bansal
Advisor and Partner
30+ years of corporate and entrepreneurialexperience. Mentor and adviser to startup promoters.
Responsible for governance and strategy. Global operations and investment banking experience working with Infosys, L&T, HSBC, GE and Schlumberger. MBA from IIM Ahmedabad. B. Tech in Mechanical Engineering from IIT, Delhi.
Rick St. Laurent
Advisor and Partner
30+ years of corporate construction, and energy industry experience. Currently serves as President of Aegion Energy Services, a publicly traded company. AES provides construction, maintenance and turnaround services to the oil & gas industry.Responsible for a $300+ million P&L for AES Bachelor's degree in civil engineering from California State University Long Beach Holds a State of California General Contracting License
Chris Minor
Advisor and Partner
40+ years of entrepreneurial, corporate, construction, and energy industry experience. Savvy real estate investor with diversified investments Owned, Operated, and sold a conglomerate electrical and instrumentation energy services business that provided construction, maintenance and turnaround services to the oil & gas and construction industry Grew the business from $4 million revenue to over $100 million in P&L for EIU, Inc Bachelor's degree in Business Administration from Idaho State University
David Craig
Advisor and Partner
30+ years of commercial real estate development David Craig, chairman and CEO of Craig International, has been instrumental in shaping Collin County, Texas for more than 30 years.
Built the first master-planned community in Collin County with his father Jim Craig in the late '90s. Experienced in all phases of real estate investments, and development projects Awarded Best Master Developer multiple times Mr. Craig attended The University of Texas at Austin
Projects
Now Developing 1,695 Units
Past projects & Team experience
We'd love to talk about your project
Our experts and developers would love to contribute their
expertise and insights to your potencial projects